"This is not reporting, it's stenography!"
– James W. Michaels, former editor of Forbes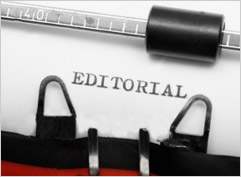 Too much of what's published today is stenography. Tam digs into her assignments, using well-honed research, reporting and interviewing skills to get behind the headlines. Her articles analyze why something's happening and explain why your readers should care.
Tam knows what editors want from freelance writers because she's an editor herself. She makes sure she understands your publication and what you want readers to take away from an article. She checks in frequently as the reporting progresses, making sure you approve of the direction the story is taking. She meets your deadline.
As an editor, Tam has produced award-winning magazines. Whether working with your writers or drawing from her own network of freelancers, Tam knows how to editorially manage a team to produce excellent content.
Big data
Blockchain
Cloud computing
Data analytics
Data centers
Data science
Drones
Ed tech software
Electronic health records
Engineering
Internet of Things
Mobile devices
Robotics
Security
Semiconductors
Sensors
Software as a service
Smart fabrics
Supply chains
Wearable technology
Wireless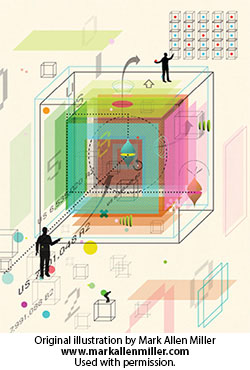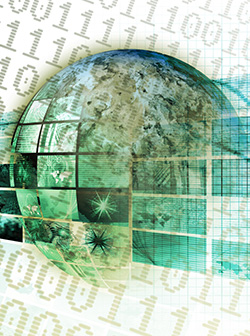 Tam writes about companies, business issues and C-level executives. She has done features on companies and the people who run them, delving not only into financial and market strategies, but also into corporate cultures. She's profiled entrepreneurs at small businesses as well as CEOs of billion-dollar corporations.
Executive leadership
Corporate culture and strategy
Ethics
Manufacturing
Research and development
Intellectual property
Financing (LBOs, IPOs and venture capital)
Wall Street (stock analysis, earnings reporting)
Workforce Planning in the Age of COVID-19: Companies need a strategic plan to ensure that they get the right people in the right jobs.
HR Magazine, Winter 2020
Technology and the Future of Work: Which Way Will We Go?
All Things Work, July 2020
Helping Displaced Workers Get A Fresh Start
All Things Work, July 2020
People analytics, explained
MIT Sloan Management School, May 2020
California Challenges The Gig-Economy Giants
Global Finance, February 2020
Supply chain transparency, explained
MIT Sloan Management School, February 2020
New Technology Faces Broad Backlash
Global Finance , June 2019
Watching the Workers: Rapidly developing technology has given companies more ways to monitor their employees. The response from workers may surprise you.
HR Today, March 2019
Compensation bias is bad for business. Here's how to fix it.
MIT Sloan Management School, April 2019
Mapping a New Career Benefit: How companies are touting their location to attract talent.
Middle Market Growth, March 2019
Here's how much the 2008 bailouts really cost
MIT Sloan Management School, February 2019
Law Firm Merger Binge on Pace to Break Record
Bloomberg Law special report, "M&A Trends Reshape the Industry," December 2018, page 5.
Reproduced with permission, copyright 2018, The Bureau of National Affairs Inc. (800-372-1033)
New Revenue Recognition Standard Could Prompt a New Story
Middle Market Growth , September 2018
Spending Trends: Legal Industry Still Tentative About AFAs
Bloomberg Law special report, "New Ops Perspectives Transform Law Business," October 2018, page 17.
Reproduced with permission, copyright 2018, The Bureau of National Affairs Inc. (800-372-1033)
Automation Opens Up Legal, Data Issues: Self-Driving Vehicles Challenge Liability Assessment
Bloomberg Law special report, "Tech Change Drives New Legal Strategies," June 2018, page 12.
Reproduced with permission, copyright 2018, The Bureau of National Affairs Inc. (800-372-1033)
New Company Town: Employers pay for transit, housing, schools to attract workers to urban centers
Thinkset Magazine, Spring 2018 (article starts on page 16)
How to Future-Proof Your Business From Tariff Fallout
Better MRO, December 2018
Better MRO Asks Experts to Weigh In on Tax Reform Opportunities for Manufacturers
Better MRO, June 2018
The Legal Hazards of Virtual Reality and Augmented Reality Apps
IEEE Spectrum, February 2018
Risks Beyond the Glass Ceiling: Female CEOs Face Bigger Challenges, Shorter Careers
Thinkset Magazine, January 2018 (article starts on page 6)
The Digital Dilemma: Are online ads living up to the hype for midmarket e-commerce companies?
Middle Market Growth, January 2018
Midmarket Laments the Loss of TPP
Middle Market Growth, February 2017
How the Technology Behind Bitcoin Could Elevate Supply Chain Transparency
Textile Insight, October 2016
Digital Technology Bears Down On Old Finance Models
Middle Market Growth, August 2016
Qualcomm Takes on the World
Electronics360, February 2013
Giant Slayers
Independent Banker, August 2013
The Secret to Samsung's Ascent
Electronics360, April 2013
Business Interruptus: Prep Now to Avoid H1N1 Flu Outages Later
Computerworld, November 2009
Washington Goes to Wall Street
SFO Magazine, July 2009
Keep Your Key Projects Off the Chopping Block
Computerworld, February 2009
Dark Secrets and Ugly Truths: When Ethics and IT Collide
Computerworld, September 2007
Street Smart
Electronic Business, December 2004
Tam's Washington, D.C., location gives her access to those who make and influence public policy, including Congress, federal agencies, lobbyists and trade associations. She reports on legislation that impacts business in general as well as particular laws and regulations that impact the technology industry. Coverage has included:
Commerce Department (import-export issues, NTIA, sharing economy)
Commodity Futures Trading Commission (futures/derivatives trading regulation)
Education Department (digital education)
Environmental Protection Agency (e-waste, efforts to reduce energy use)
Federal Communications Commission (spectrum and broadband issues)
Federal Trade Commission (privacy)
International Trade Commission (unfair trade practices)
Justice Department (anti-trust investigations)
Securities & Exchange Commission (financial regulation and reform)
U.S. Patent and Trademark Office (patent reform)
The unequal costs of Black homeownership – and how to fix them
MIT Sloan School of Management, November 2020
Reclaiming the Gig Economy: Platform-based work hasn't delivered on its promises. Can worker-owned cooperatives do better?
MIT Sloan Management Review, September 2020
Summer forecast for COVID-19: Some relief, but not enough
MIT Sloan School of Management, May 2020
How Moderna is racing to a coronavirus vaccine
MIT Sloan School of Management, April 2020
Biometric Data Privacy Lawsuits on the Rise
Bloomberg Law special report, "Business Adjusts to Data and Privacy Rules," April 2019, page 8.
Reproduced with permission, copyright 2019, The Bureau of National Affairs Inc. (800-372-1033)
The Fools on the Hill: Emerging technologies are set to upend everything. U.S. lawmakers aren't ready, and those in the Valley aren't helping.
Techonomy, November 2018
Tech Alters Big Law-Big Four Dynamic
Bloomberg Law special report, "Litigation Trends and Opportunities," March 2019, page 14.
Reproduced with permission, copyright 2019, The Bureau of National Affairs Inc. (800-372-1033)
How a new spin on mortgages might ease the next housing bust
MIT Sloan School of Management, March 2019
White House Tech Advisor Focuses on Innovation
Techonomy, November 2018
How to Future-Proof Your Business From Tariff Fallout
Better MRO, December 2018
Better MRO Asks Experts to Weigh In on Tax Reform Opportunities for Manufacturers
Better MRO, June 2018
Virtual Worlds: A Wild West
Best Lawyers: Fall Global Business Edition, 2017
Los Angeles Creates A Workforce That Represents the City
Government Technology, July/August 2017
Projectors Face New Classroom Competition
Education Week, June 2017
Keys for K-12 Companies in Building and Maintaining Effective Advisory Boards
Education Week, March 2017
As States Toughen Data-Privacy Laws, Ed-Tech Providers Adjust
Education Week, August 2016
Feds take (baby) steps to fight fraud with analytics
Computerworld, March 2013
Internet Giants Adopt New Lobbying Tactics
IEEE Spectrum, September 2012
U.S. Government Fails Counterfeit Detection 101
EBN Online, August 2012
Washington Goes to Wall Street
SFO Magazine, July 2009
Forex Regulation Bites Business
SFO Magazine, January 2009
The World Confronts Its E-Waste Nightmare
OnEarth Magazine, Fall 2006
Making Waves in Washington
Electronic Business, November 2003
Politically Correct Chairman Powell
Electronic Business, February 2003