A selection of Tam's most recent work and awards.
---
A Mother Recounts Her Son's Sudden Medical Crisis – Brain and Life Magazine, November 2019
A son's acute disseminated encephalomyelitis (ADEM) comes when, and where, she least expects it.
---
How Moderna is racing to a coronavirus vaccine – MIT Sloan School of Management, April 2020
With messenger RNA, Moderna wants to develop and manufacture a vaccine in record time. With a public-private partnership, it could be even faster.
---
Commercial Talent for Government Weapons: The New Industrial-Military Complex — Techonomy, January 2020
Technologies for weapons are increasingly coming from business.
---
The Innovation Engine: The First 50 Years of Analog Devices, November 2018 (sample page from the book's introduction). In January 1965, two graduates of the Massachusetts Institute of Technology sat in their apartment in Cambridge, preparing to file papers to launch their startup. They had what they believed was a golden opportunity. But they never dreamed that their new venture would grow over the next 50 years into a multi-billion-dollar Fortune 100 company.
---
The Fools on the Hill — Techonomy, November 2018
Emerging technologies are set to upend everything. U.S. lawmakers aren't ready, and those in the Valley aren't helping.
---
Watching the Workers – HR Magazine, March 2019
Rapidly developing technology has given companies more ways to monitor their employees. The response from workers may surprise you.
---
4 secrets to business longevity from Analog Devices' Ray Stata – MIT Sloan School of Management, February 2019
In a startup-centric era, sustained leadership is an endangered skill set. Here, Ray Stata shares lessons learned in 54 years of guiding Analog Devices Inc.
---
Housing Crunch Elevates HR's Role – HR Magazine, April 2018
In their quest for top talent, HR leaders are working to make real estate more affordable and partnering with communities to improve whole neighborhoods.
---
IT staffing: When to retrain, when to hire fresh — Computerworld, May 2017
Staffing new products is no picnic these days – skilled help is in short supply, but retraining takes time and money, and doesn't always work. Here's how to decide which path to take.
---
How to manage group chat in the enterprise (hint: lightly) — Computerworld, March 2017
Slack, Microsoft Teams, HipChat and a host of other collaboration tools are flooding into the enterprise. Here's how IT is handling the deluge.
---
Practical Uses of the Internet of Things in Government Are Everywhere — Government Technology, January/February 2017
From flood control in Texas, to wildlife protection in Florida to earthquake alerts in Los Angeles, the IoT is making connections in the public sector.
---
Freedom to Fail: 4 Takes on Government Innovation Labs — Government Technology, January 2017
Running an innovation lab in the public sector can be a tricky prospect. Here's how four governments are handling the challenge.
---
Rising K-12 Interest in Software-as-a-Service Brings Changes to Market — Education Week, May 2016
Districts are turning increasingly to cloud-based services for academic and instructional needs.
---
Ethics and the Supply Chain —SAGE Business Researcher, April 2016
Can businesses police the behavior of global suppliers?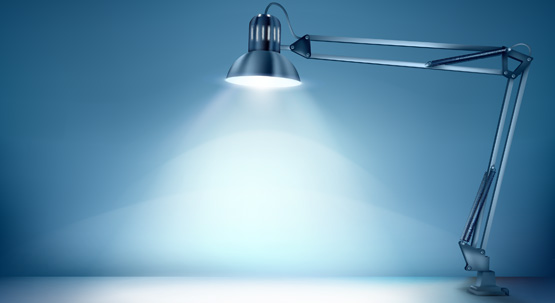 2014 AZBEE Gold Award Winner
Silicon Startups: Stanford Law School has a new role – as an incubator for innovative technology. — Law Technology News, June 2013
2014 ASJA Award Winner
Supercharging Patent Lawyers With AI — IEEE Spectrum, October 2013
How Silicon Valley's Lex Machina is blending AI and data analytics to radically alter patent litigation.
Podcast
Freelancers becoming a larger share of American Workforce — National Press Club's NPC Update-1, March 2015