Archive for the 'Business' tag
How many independent workers are there in the United States? No one really knows. There are a few statistics floating around, but they are typically from sources that have an interest in promoting freelancing, including advocacy group Freelancers Union and MBO Partners, which sells tech products to the self-employed.
The U.S. government should be a source of objective, reliable data. But it has not been able to accurately count independents, primarily because it has not defined what they are. The federal agencies responsible for tallying and tracking workforce trends were established in the Industrial Era, when most jobs fell into neat categories like the 9-to-5 office worker. But independent workers don't fall into those categories. They come in many flavors and go by different descriptions: contract worker, contingent worker, temp worker, freelancer, entrepreneur, solopreneur, free agent, self employed, consultant, professional services provider, business owner. This proliferation of terms "contributes to a lack of common lexicon around independent workers," said MBO Partners in its 6th Annual State of Independence Study.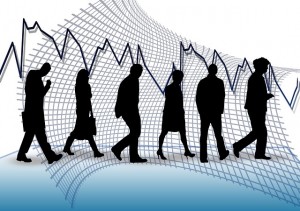 The Department of Commerce recently took a step in the right direction. Reacting to the rise of the sharing economy, it proposed a four-part definition of something it called "digital matching firms." Under the definition, these firms:
• Use technology like mobile apps to facilitate peer-to-peer transactions
• Rely on user ratings for quality control
• Offer workers flexibility in deciding when to work
• Rely on workers to use their own assets to provide a service
That covers people who drive for Uber or run errands at Task Rabbit, but not the broader population of freelancers, contractors and consultants that make up the majority of the independent workforce, especially in terms of revenue. According to the MBO Partners study, most independents treat their work as a business rather than "gigs that hold them over between traditional jobs." The study estimates there are 40 million at least partly self-employed people in the United States, of which 16.9 million are full-time independent workers. Over the past year independents have generated some $1.1 trillion in revenue for the U.S. economy, which is equal to more than six percent of GDP and "greater than the combined annual revenues of Walmart, ExxonMobil and Apple," claims the study.
That's a lot of GDP that's not accurately categorized.
Meanwhile, the Bureau of Labor Statistics is working with the Census Bureau to collect better data in the next Current Population Survey, scheduled for May 2017. It will be the first time since 2006 that the government has gathered data on what it calls contingent workers. It's not clear yet what definitions the government will use in the upcoming study. A 2015 report by the U.S. Government Accountability Office noted that estimates of the size of the contingent workforce vary – from less than five percent to over a third of the total employed workforce – depending on the data source and how "contingent" is defined. "In general, contingent work is a term associated with those individuals who have temporary employment," said the GAO. However, "in its broadest definitions, contingent work also refers to all individuals who maintain work arrangements without traditional employers or regular, full-time schedules—regardless of how long their jobs may last."
A recent blog post by a Department of Labor official pointed out exactly how far off the government's statistics may be. Research by Alan Krueger of Princeton and Larry Katz of Harvard "suggests that alternative work arrangements represent more than 15 percent of the labor market," wrote Sharon Block, principal deputy assistant secretary for policy at the DOL. Further, the research indicated that such arrangements "account for between 80 and 100 percent of the net employment growth since 2005."
If that is anywhere near accurate, it means the government could be miscounting, or perhaps not counting at all, the work that is responsible for most of the growth over the last decade. It means we're missing data on a key driver of the economy. It means U.S. stats on employment – stats that guide government, and private sector, policy – are flat-out wrong. If not corrected, this mistaken data could lead the country backward, clinging to a disintegrating model of work left over from the Industrial Revolution, rather than forward into enlightened policies to help independent workers, and the country where they reside, prosper.
If you want to be a better corporate employee, act more like a freelancer.
That seems to be the message in a recent report by IBM. The company has been surveying CEOs every two years since 2004. The result of this year's poll – of 1,700 CEOs in 64 countries – is Leading Through Connections: Insights from the Global Chief Executive Officer Study.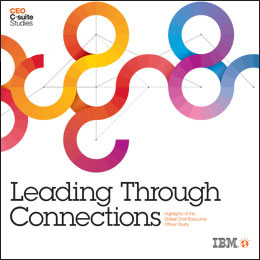 The report starts by emphasizing that recent developments in technology, particularly social networking, are enabling collaboration like never before. Young employees have only known a world in which they constantly connect and communicate with friends and colleagues. Technology, says the report, has become "a driver of relationships and is creating entirely new ways of connecting innovators."
Follow their lead, says the report. Companies need all their employees to be more collaborative, communicative, creative and flexible. They want workers who can quickly shift gears and learn new skills. "It's virtually impossible for CEOs to find the future skills they will need – because [those skills] don't exist yet," says the report. That's why companies need employees that "can constantly re-invent themselves."
Hello, Corporate America. Here I am! Those four attributes – collaboration, communication, creativity and flexibility – are what freelancing is all about.
However, these employers want to have it both ways. They want enterprising workers, but at the same time they want to own most of the fruits of that enterprise. For example, the report recommends that companies encourage workers to develop strong and extensive professional networks. But that's because the corporation wants to use those networks. "Don't underestimate the value of [employees'] social networks as both potential collaborators and prospective customers," the report notes. In addition, "by turning the workforce into a market intelligence network, [companies are] expanding their ability to sense shifts and respond nimbly."
My professional network is mine, thank you very much. In today's world, it's one of my most valuable assets, as Reid Hoffman points out in his recent book, The Start-Up of You. And it does in fact enable me to sense shifts and respond nimbly. Well-connected freelancers often spot trends sooner than our corporate counterparts. I and many of my freelance colleagues in the tech sector could tell the economy was on the upswing starting last spring, as publishers and corporations started to hire more contractors. The individual companies couldn't be sure whether the spurt of business – and thus their need for freelancers – was just sporadic or isolated; we freelancers could see it happening across the board.
The report further recommends that companies "future proof" their employees by:

• Creating teams of people from different specialties, expertise and backgrounds so employees can learn from each other.
• Encouraging employees to learn new things by giving them new types of assignments. "Concentrate on experiential learning," it says. "Broaden the range of situations and experiences that employees are exposed to."
Hmmm, that sounds familiar. We freelancers are constantly taking on new projects, learning new things and working with different people in a variety of specialities. It's not only more interesting, but the diversity of experience makes us more marketable.
At the same time, the report suggests ways to suck the value out of employees' heads, all for the corporation's own benefit, by:
• Capturing knowledge in searchable repositories to share more broadly and enable social learning.
• Trolling for the good ideas that employees get through their networks and collaboration with others, even with those outside the company.
This approach may be fair for young, entry-level employees who have as much to learn from the corporation as it has to learn from them. But at a certain point, employees take control of their own careers and don't feel as indebted to their employer. After all, the old social contract – the employee gives her skill, talent and loyalty and the employer guarantees her a job for life – is gone. IBM, of all companies, should know, because it broke its own "no-layoff" policy more than 20 years ago. No corporation guarantees a job for any length of time, much less a lifetime, so why should employees so freely share hard-earned knowledge, professional networks and ideas?
I agree with the report's premise that today's world needs more collaborative, communicative, creative and flexible workers. But they won't likely be corporate employees, at least not for long. Rather, corporations will turn more and more to us freelancers. We're here – ready, willing and able to handle the work required by the new economy. Give us a call.
Numbers intimidate me. Tax forms, with their confusing formulas and convoluted IRS regulations, downright scare me. But when I went freelance full time, I decided to take the plunge and do my own.
I had several reasons. First, energized by a spirit of self-reliance, I figured if I could make a living as an independent writer, I could do my own taxes. After all, what is a freelancer if not the ultimate "do-it-yourselfer"? Second, at that point I had more time than money, so it made sense for me to spend the time doing my own rather than spending the money to hire someone. Third, I wanted to learn more about the tax rules that apply to sole proprietors, figuring that if I understood them I could make better business decisions. And finally, my old tax accountant was literally old – he was retiring – and had made a major mistake on my last return, one that even I could catch. (He had forgotten that I had worked as an employee for part of that year, and did not include my W-2s.)
So I've done my own taxes for the last five years. I've gained several advantages. I have assuaged my number/tax phobia and have learned much about the tax implications of certain financial decisions. I'm more tax savvy. It's also forced me to better organize my accounting and recordkeeping. The downsides: hours and hours spent gathering records and entering data into TurboTax, and the annoying, nagging worry that some critical error or omission will come back to haunt me.
Last year was a good year, and so far this year looks good, too. So now that my time is at a premium, I decided to hire an accountant. That would save me those seemingly endless hours of work, plus I would be rid of that nagging feeling that something might be wrong. Tax accountants know all the answers, right?
Wrong.
I had forgotten that accountants do not go through your files and gather all the numbers for those tax forms. Hiring someone saves me from having to sit at the computer and enter information, but that's probably only about 30 percent of the work. The rest is actually hunting down the information, such as reviewing credit card bills to figure out business expenses or calling clients whose 1099s don't agree with my records.
Still, I figured that this guy would answer important questions that I'd had for years. There were deductions that I didn't take because I wasn't sure about them, so I brought a list of questions when I delivered my records to him. Could I deduct my doctor's concierge from my Healthcare Savings Account? He wasn't sure. When we got into a discussion, it became clear that he didn't know the different between an HSA and an FSA (flexible spending account), a savings program some employers offer their full-time workers. What about including among charitable contributions that online payment to a fund to help a colleague's uncovered medical expenses after she was hit by a car? Gee, he wasn't sure. I also asked him for advice on what I might do differently this year to save on taxes. He suggested becoming a Subchapter S corporation. But I was hoping for more tactical tips, such as keeping better records on the use of my car for business. He didn't have much to offer.
He did, however, try to sell me a long-term care policy.
The last straw was when I received my completed forms for review. All I did was compare his work to last year's forms – the ones that I had done myself. My worst fear was that I would find something that I had overlooked or done wrong on the forms that I did. I did indeed find a major mistake. But it was his. He had forgotten to apply education credits to which I'm entitled because I have a son in college, credits that reduce my final tax bill substantially.
The guy even had the nerve to try to charge me $100 more than he initially quoted to do my taxes. When I asked why I should pay extra after his mistake almost cost me more than $1,000 in additional taxes, he backed down.
So ends my quest to find tax expertise. I've pulled the curtain back on the "great and powerful Wizard of Accounting," and found a weak little man pulling the same switches and levers that we could all pull ourselves. He tries to impress and intimidate us with fancy offices and complicated language. In the end, we all have the power to do this ourselves, and probably more thoroughly and accurately than he does.
Guess who'll be doing my taxes next year?
If a tree falls in the woods . . .
You know the old saying. If no one is there, does the tree make a sound? That was my first thought when I saw two news items last week: First, Intel has pulled out of the World Semiconductor Trade Statistics (WSTS) report. Since AMD had already pulled out late last year, Intel's numbers now make up most of the microprocessor data collected and published by the WSTS. Presumably, Intel pulled out because it felt that was too much data to share with the rest of the industry. (The company didn't give an official reason.) Shortly after the WSTS announcement, the Semiconductor Industry Association (SIA) said it would no longer publish its Semiconductor International Capacity Statistics (SICAS), a quarterly report on chip fab capacity utilization.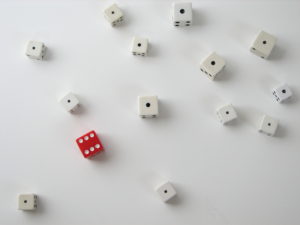 Will anyone notice that these numbers are gone?
As a journalist who has covered electronics for two decades, I've always wondered whether these statistics were valuable or relevant. I haven't used them in stories. My sources don't cite them. I haven't gotten the sense that readers care about them. The only times I heard about them were when I received a press release from the SIA. Am I missing something?
I may be. Junko Yoshida of EE Times thinks this is a big deal, writing in a recent editorial that it will impact chip companies' planning, market researchers' forecasts and ability to interpret market trends and the media. (See her commentary here.)
What's more telling, however, is the relative silence from the semiconductor companies themselves. I didn't see any quotes from chip company executives in the news stories. The Global Semiconductor Alliance (GSA), formerly the Fabless Semiconductor Association, expressed concern, although it didn't explain its reasons very clearly.
"The GSA is concerned that – without an industry body collecting information from semiconductor companies – there may be a loss of transparency that will alter the ability of these companies to navigate their industry," it told EE Times. What exactly does that mean? Why are these numbers important?
Virtually all of the chip companies are public, and thus have to report revenue and give guidance on what they expect in the near future. WSTS reports billings and revenue broken down into more than 100 categories of chips (microprocessor, analog, memory, etc.) But won't market researchers still be able to use public information to compile such data?
In fact, the weakening of WSTS and SIA data could be a boon for market analysts, at least those that have the resources to dig up the information. It gives semiconductor analysts more opportunity to differentiate their services and add value. It will stimulate competition. Semico said as much in a post on its blog. "Analysts will have to do their homework," it said. "All data is not created equal."
At least some of the commenters on EE Times' coverage said they wouldn't miss the WSTS and SIA data.
"My team moved away nearly 10 years ago from SIA and conducts our own bottoms up research on semiconductor companies," wrote one. "It's time for a new organization to emerge that is more in tune with the dynamics of our business."
Said another: "These [fab utilization] reports are overrated — they are always a day late and dollar short and also state the obvious — there are more pertinent, clear signals & trigger points that occur that are more useful. Even anecdotal information on fab loadings is as accurate as these trumped up reports."
Which brings me back to where I started. I'm trying to figure out whether and why it's important for WSTS and SIA to provide these statistics. How do you use WSTS and SIA numbers? What do these changes mean to you? Comment here or send me an e-mail at tam@tamharbert.com.
Republicans and Corporate America frequently argue that reducing corporate taxes will lead to investment in the United States and the creation of more U.S. jobs. They say that if corporations could retain more of their earnings, they would spend it in ways that benefit the U.S. economy. First, that ignores the fact that American companies are sitting on mountains of cash. (The Federal Reserve reported that non-financial companies held more than $2 trillion in cash at the end of June, the highest level of cash as a percent of corporate assets since 1963, according to the Wall Street Journal.)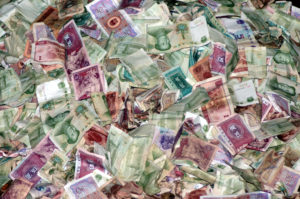 Secondly, it plays into the fallacy that today's corporate entities are loyal to any nation-state. Although companies love to drape themselves in the U.S. flag whenever they lobby the government, there is no Corporate America. There are just huge multinational corporations with operations and sales all over the world, whose only goal is to make money. They will invest wherever they get the best deal, period. And that's usually not in the United States.
So, when Congress gives them these special deals, we need to pay more attention to what happens afterward. A recent study by a congressional subcommittee does this. The only reason this wonky report, covering an arcane tax provision from 2004, caught my eye was because the technology industry had lobbied hard for it back in 2004, when I was covering public policy for Electronic Business magazine. Following my inner wonk, I downloaded and read "Repatriating Offshore Funds: 2004 Tax Windfall for Select Multinationals," by the U.S. Senate's Permanent Subcommittee on Investigations. (You can download the report from this page on Senator Carl Levin's website.)
By passing the American Jobs Act of 2004, Congress dropped the top corporate tax rate from 35 to 32 percent, which was largely symbolic because U.S. companies find ways to manipulate tax laws to significantly reduce their taxes. In fact, a 2008 report by the Government Accountability Office found that 55 percent of U.S. companies paid no federal income taxes during a least one year out of a seven-year period studied.
More significantly, the 2004 legislation created a tax holiday, cutting for one year the tax rate on foreign earnings brought back to the United States, from 35 percent to just 5.25 percent. U.S. companies are taxed twice – at least theoretically – on profits earned abroad: once by the country in which they are earned and then again by America when those earnings are brought back to the States. Companies had argued that this double-taxation kept them from bringing such revenues back home and investing in the United States.
In early October, the Senate subcommittee published its report on what happened. Rather than creating U.S. jobs or increasing R&D spending, "the 2004 repatriation tax provision was followed by an increase in dollars spent on stock repurchases and executive compensation," says the report. This, despite the fact that the law specifically prohibited the use of those funds for either of those expenditures. The tax break "provided a windfall for multinationals in a few industries without benefiting the U.S. economy as a whole."
Of course, there's no way to prove that the exact funds that these corporations repatriated were used to buy back stock or give CEOs huge raises. "Because money is fungible and corporations were not required to track expenditures of repatriated funds, it was impossible to determine if the surveyed corporations used their repatriated funds to increase planned expenditures for worker training and hiring in the United States or for R&D, or instead used the repatriated funds for expenses that had already been planned and would have been made in any event, and then used freed up funds to pay for prohibited purposes such as increased stock repurchases or executive compensation," the report explains.
In my coverage back in 2004, I noted that the law required companies to draw up a "domestic reinvestment plan," approved by the senior management and the board of directors, for how to spend the money. That plan could include worker hiring and training, infrastructure improvements, R&D, capital investments or "the financial stabilization of the corporation for purposes of job retention or creation." I put that in because it sure sounded like a loophole. Indeed, I quoted a tax expert saying, "anyone in their right mind is going to make that plan as broad as possible" to cover all potential uses for the money.
The report shows that the repatriated profits most definitely did not go to investing in the United States. A total of 843 corporations repatriated $312 billion as a result of the tax break. The top 15 companies in terms of repatriated funds, which accounted for 52 percent of the total amount repatriated, included IBM, HP, Intel, Motorola, Microsoft and Oracle. Of those 15 companies, 66 percent recorded job losses from 2004 to 2007. Eighty percent increased their stock repurchases, by an average of 16 percent from 2004 to '05 and by an average of 38 percent from '05 to '06. Executive compensation at the 15 firms, which had increased 14 percent the year before the tax break, increased 27 percent in 2004-05 and another 30 percent in 2005-06.
Recently, the Republicans and big corporations have started another campaign to get taxes reduced or dropped on foreign earnings, using the same arguments as in 2004. I can only pray that our government and the American people look at the facts and the corporate track record this time around.
Something's rotten in the technology industry, and the U.S. Securities & Exchange Commission is trying to root it out.
In December, the SEC brought fraud charges against mid-level executives at Flextronics International Ltd., Advanced Micro Devices Inc., Taiwan Semiconductor Manufacturing Company and Dell. These men had been "consulting" part-time over the last two to three years for expert network firm Primary Global Research LLC. The four were allegedly paid more than $400,000 to participate in calls with Wall Street hedge firms and traders — calls that it turns out the Federal Bureau of Investigation had wire-tapped.
The SEC complaint charges that these managers shared material non-public information about their companies, and it includes quotes from transcripts of the taped calls to illustrate. In an October 2009 call, for example, a Flextronics senior director of business development tells a trader that Apple is coming out in the spring with a new iPhone (presumably the iPhone 4) that will include two cameras, a five megapixel auto-focus camera, and a VGA forward-facing video conferencing camera. He also reveals that Flextronics expects to start building the new phone in March. (The iPhone 4 started shipping in June.)
A Dec. 20 Wall Street Journal article says that this is just "the first major shoe to drop" in a three-year investigation. The investigators seem to be following a trail that began with the insider trading charges filed against the Galleon Group and its founder Raj Rajaratnam in late 2009. Former AMD Chairman Hector Ruiz has been tied to the Galleon investigation, although he has not been charged with any wrongdoing. Former high-level IBM executive Robert W. Moffat Jr., however, pleaded guilty to leaking inside information about IBM, Lenovo and Advanced Micro Devices in the Galleon case. Last fall he was sentenced to six months in jail. In the charges filed last month against the tech executives, the SEC describes a secret witness, "an individual who had substantial experience evaluating public companies in the semiconductor and technology industries." The WSJ story identified that witness as Karl Motey, a technology analyst who had a business connection with a hedge-fund manager charged in the Galleon case.
One of the WSJ's sources said that Motey made calls, presumably as a client of Primary Global, to corporate managers at more than 60 companies, gathering evidence for the government. It won't surprise me if all 60 of those tech companies are eventually implicated. The growing scandal reflects the continuing cozy relationship between the tech industry and Wall Street. Over the course of my 25-year career reporting on this business, I've often been amazed by how chummy the two groups are. In tech, where so much of salary and compensation rides on initial public offerings and stock options, and where much of a company's financial success depends on the technology the company is bringing to the market, these relationships may be a natural outgrowth. But, perhaps because so many tech companies grew out of the Silicon Valley's venture capital culture – in which inside information is not criminal, but rather, the stock in trade (pun intended) of the business – there seems to be widespread nonchalance, even disregard, of SEC regulations designed to protect the interests of ordinary investors.
Every few years, it seems the SEC makes a run at reining in the abuses at tech companies. Five years ago, for example, it investigated a bunch of tech companies – including Analog Devices, Broadcom and Apple – for allegedly backdating stock options. Apparently, many companies routinely changed the date on which their boards approved stock options, moving it from the real date to an earlier date so that the options would benefit from a recent rise in the stock price. Companies are still dealing with the legal fallout from that scandal.
It will be interesting to see who else the SEC catches in this latest net. Indeed, just a few days ago, Reuters reported that court documents recently filed in the Galleon case named a former senior marketing director at Akamai Technologies Inc. as a source who allegedly provided inside information to a trader. Will all this lead to changes in tech industry practices? Unless dozens of high-profile execs get charged, convicted, and sent to jail, history indicates that the odds are against it.
(For more details on the individuals involved and the information they shared, read my blog post on EBN Online.)
Every now and then, I hear a tech executive say something so astonishingly oblivious to what's going on in the rest of the world – the world of us average, common people – that at first I think he's kidding. Then my jaw drops as I realize that he is completely serious. He's certainly not stupid. In fact, most of these people are very smart. But the tech cognoscenti can get so wrapped up in their insular world of cool inventions that they don't see obvious problems and dangerous pitfalls.
Case in point: At Forrester Research's Content and Collaboration Forum, held last week in Washington, D.C., a Microsoft executive described how the company's employees use their in-house podcasting platform, called Academy Mobile. The platform is like a "private YouTube network," where employees can post video clips to share their knowledge, said Christian Finn, director of SharePoint at Microsoft. To demonstrate, he showed a webcast created by a Microsoft salesman to share tips on demonstrating and selling a particular product. There is the intrepid salesman, greeting us from behind the wheel as he drives at a speed of probably 65 mph down a busy interstate highway somewhere in North Carolina. Speaking to a webcam mounted on his car's dashboard, he introduces the other sales reps in his car – taking his right hand off the wheel to move the webcam and show his passengers – and tells us how the three of them are going to share some of their most effective techniques.
The clip isn't long, probably about 30 seconds. But it's long enough to show that the driver is paying much more attention to the camera than to his driving. Already alarmed at what I saw, I was horrified when I heard Finn joke about the fact that they were webcasting while driving. He warned the audience to watch out for these guys. "If you're driving down in North Carolina," he chuckled, "be careful!"
Apparently neither Finn, Microsoft's marketing team nor the traveling salesmen saw anything wrong with a) a driver conducting a webcast from a moving vehicle or b) Finn using this as an example in a public presentation of the technology. Multi-tasking while driving is so common, acceptable and probably even expected in the technology world that they either forgot about or decided to ignore the mounting evidence that distracted driving is killing people. In 2009, 5,500 people died and 450,000 were injured in America because of distracted driving, according to the U.S. Department of Transportation. That represents 16 percent of the total deaths on U.S. roadways. And that's considered a conservative estimate because many police reports don't document whether driver distraction played a role in the crash.
They should know better. Microsoft's own home state of Washington is one of eight states that prohibit drivers from using handheld mobile phones, according to the Governors Highway Safety Association. (North Carolina is not among the eight.) Even if these laws don't ban webcasting while driving (yet), how can these guys be so tone deaf? Just last month, the Department of Transportation held the second annual National Distracted Driving Summit in D.C. Ironically, DOT Secretary Ray LaHood talked about the joint efforts of the government and the Network of Employers for Traffic Safety to get U.S. corporations to adopt policies to discourage distracted driving among their employees. Apparently, Microsoft didn't get the memo.
Just because drivers can use these products in their cars doesn't mean they should. Rather than encouraging us to take our hands off the wheel, tech executives had better put their own ears to the ground. They just might hear the rumblings of an oncoming public relations crash.
When people get all their news from Facebook, Twitter and blogs, how will they know what's factual and accurate? Will it even matter to them?
If those questions alarm you, then check out the News Literacy Project, a program that tries to teach students "the critical thinking skills to sort fact from fiction in the digital age." Indeed, the organization's tag line – "how to know what to believe" – sums up its mission succinctly.
The worry: that in the age of Google, Wikipedia and seemingly limitless online information young people are losing the important skill of discernment, that they view all information – regardless of source or bias – as equal in value, and that they will therefore be incapable of making well-informed decisions. Not only will journalism suffer, but such a citizenry could damage, even ultimately destroy, our democratic society.
I had never heard of the organization, even though it has a pilot program at a local school – Walt Whitman Senior High School in Bethesda, Md. I discovered it when a fellow journalist forwarded me an e-mail announcing that the project was sponsoring a panel discussion at Whitman on "The Future of Journalism in the Digital Age." That would be my future, so of course I went to hear what they had to say.
On the panel were seasoned journalist Ray Suarez, senior correspondent of the PBS NewsHour, and the heads of two major news organizations – Vivian Schiller, president and CEO of NPR, and Katharine Weymouth, publisher of The Washington Post. Although they talked about journalism's present and future, they didn't say anything we in the profession haven't heard before or experienced first-hand. Ironically, the panel served as an exercise in critical, analytical thinking for those of us in the audience. The News Literacy Project teaches kids to question what they read (or hear) and to consider the bias of the source. Both Schiller and Weymouth insisted on extolling the virtues of the digital age of journalism, while refusing to discuss the downside, such as how it has decimated the staffs at most news organizations. Suarez, the moderator, tried to raise these issues, but got nowhere. In fact, they flat-out ignored a question from an audience member about whether either of them planned to farm out research and basic reporting to workers in India, as some news organizations have already.
They kept stressing the importance of quality journalism, the value of good reporting and the crucial need for students to appreciate these values and learn how to pick the wheat from the chaff. All the while I kept thinking, "OK, but who's going to pay for that quality?" I could barely contain a chortle when the Post's Weymouth said she tells aspiring young journalists that the most valuable skill is "to be a good reporter." The Post has laid off hundreds of staff in the last few years. It essentially killed its business section last year. I'm pretty sure they were all good reporters.
Nevertheless, the News Literacy Project seems a worthwhile endeavor. It may not save our jobs, but it may save our society. To learn more, take a look at this video.
As a writer, I believe strongly in the concept of copyright, retaining the rights to the work by which creative professionals earn their living. But I have a confession to make. Ever since I launched my website, I've been operating in a gray area when it comes to the copyright on images.
I strongly suspect, however, that I'm not alone. How many of you out there – yes, you writers and bloggers – verify the copyright and obtain permission if required for every image you use from the Web?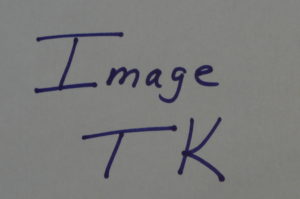 I thought so. Me, too.
Initially, I was concerned about using the magazine covers on my website. Still am. But the images are so small I'm betting these publishers won't give me grief about it. At any rate, it's probably fair use.
But I faced another copyright challenge once I figured out how to add images to my blog posts. I've tried to be careful, but it's not easy – in fact it often seems impossible – to figure out whether images are copyrighted. A Google search for mountains, for example, yields more than 37 million images. If I start clicking through these, a few are obviously copyrighted – they carry the familiar copyright symbol, ©. But most do not. Of course, the law no longer requires a work to display the © symbol for copyright protection. In fact, when I click on any image, Google warns me that "This image may be subject to copyright." When I click further to go to the original source – which may be a commercial website, someone's blog, or even a variety of websites that claim to offer "free" images, it's never clear whether the image is copyrighted. There is no copyright notice on the photo, although there is a copyright notice at the bottom of the website. Presumably this copyrights the website, but not the photo.
When I attended the Future of Freelancing conference last summer, one presenter mentioned that a good way to find images available for legal use was to search Creative Commons (CC). I've tried, but remain baffled. Right off the bat, the home page tells me:
"Do not assume that the results displayed in this search portal are under a CC license. You should always verify that the work is actually under a CC license by following the link. Since there is no registration to use a CC license, CC has no way to determine what has and hasn't been placed under the terms of a CC license. If you are in doubt you should contact the copyright holder directly, or try to contact the site where you found the content."
In addition, Creative Commons offers a confusing array of different types of licenses that specify different conditions under which I may use the work. So even if I figure out it's licensed under Creative Commons, I still have to decipher exactly how I'm allowed to use it.
All this means that locating and verifying an image often takes as long as writing the blog post. Sometimes longer. Occasionally, I actually discover the copyright owner and ask for permission. The outpouring of gratitude tells me how widescale this problem is.
Here's what Richard Krzemien, the author of the cartoon I used in last week's post, told me about copyright infringement: "I used to keep close track of copyright problems, but honestly it can become a full time job. That's why I took most of my comics down from the site. And all that's available are the low resolution versions online. I figure it's the cost of doing business. So I greatly appreciate you contacting me for permission."
I'm sure what I've run into is just the tip of the iceberg in terms of copyright infringement on the Web. Come to think of it, that would make a good illustration for this post. There are 1.5 million images of iceberg tips on Google. I wonder which ones are legal?
I'm looking forward to attending "The Future of Freelancing," a conference this week at Stanford University. Co-sponsored by the John S. Knight Fellowships for Professional Journalists and the American Society of Journalists and Authors, the conference's goal is to "help freelancers explore their evolving careers and stay inspired." Well, I know many freelancers that are not only uninspired these days, they are downright desperate. In fact, the conference title might be more fitting if it had a question mark at the end. Because many of my colleagues doubt journalism, much less freelance journalism, has a future.
I'm convinced it does. But it's going to be so different from what we're used to that we aren't even capable of conceiving it yet. A source for one of my stories on digital publishing points out that when the automobile first came out, people called it the horseless carriage. The only way they could define these early cars was by relating them to a familiar mode of transportation. That's the kind of disconnect we have in the publishing business. The whole world has changed, and we don't understand the new world well enough yet to see where and how we'll fit in. And many of us are terrified that we are selling buggy whips.
The terror has been building steadily this year. A couple of months ago, I participated in a lively LinkedIn discussion. The thread was started by a post by freelance colleague Polly Traylor, who lamented the state of the freelance business on her blog. It didn't take long for many of us to chime in – and the opinions ranged from: it's a brand new world and "those who learn to adapt and embrace the change may actually find a lot of opportunity in it" to "freelance journalism is dead" and all that's left to do is "put fresh flowers on its grave." (You can read the discussion here.)
It's clear that no one – including the biggest media companies – has a clue. Consider these two news reports from just this week. First, News Corp. announced strategic moves toward its promised strategy of charging readers for online content. It bought Skiff LLC , which makes an e-reader and a digital publishing platform. News Corp. also invested in Journalism Online, a startup by Steven Brill and other media executives that aims to offer a way for publishers to charge readers for online news.
In contrast, Forbes.com is going in the other direction, apparently planning to use thousands of unpaid contributors instead of professional journalists, according to a report by Paul Carr on TechCrunch. At a recent staff meeting Lewis Dvorkin, who oversees Forbes editorial, said that "Forbes editors will increasingly become curators of talent," according to Carr. As my colleague Howard Baldwin has pointed out, that comment makes us freelancers feel like we belong in a museum. (Getting old is a theme for Howard. See his blog, "Middle-Age Cranky.")
Meanwhile, social media consultant Paul Gillin recently passed along this trailer to an upcoming documentary, "Fit to Print," on the dying news business. While melodramatic, what this clip does not exaggerate is the level of fear among professional journalists.
It's the end of the journalism world as we know it. The big question is: what's next? I hope this conference gives me at least some possible answers. Tune in next week to find out.