Archive for the 'Public Policy' Category
How many independent workers are there in the United States? No one really knows. There are a few statistics floating around, but they are typically from sources that have an interest in promoting freelancing, including advocacy group Freelancers Union and MBO Partners, which sells tech products to the self-employed.
The U.S. government should be a source of objective, reliable data. But it has not been able to accurately count independents, primarily because it has not defined what they are. The federal agencies responsible for tallying and tracking workforce trends were established in the Industrial Era, when most jobs fell into neat categories like the 9-to-5 office worker. But independent workers don't fall into those categories. They come in many flavors and go by different descriptions: contract worker, contingent worker, temp worker, freelancer, entrepreneur, solopreneur, free agent, self employed, consultant, professional services provider, business owner. This proliferation of terms "contributes to a lack of common lexicon around independent workers," said MBO Partners in its 6th Annual State of Independence Study.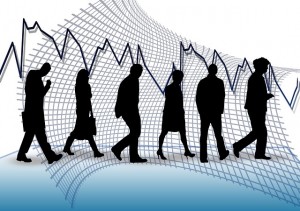 The Department of Commerce recently took a step in the right direction. Reacting to the rise of the sharing economy, it proposed a four-part definition of something it called "digital matching firms." Under the definition, these firms:
• Use technology like mobile apps to facilitate peer-to-peer transactions
• Rely on user ratings for quality control
• Offer workers flexibility in deciding when to work
• Rely on workers to use their own assets to provide a service
That covers people who drive for Uber or run errands at Task Rabbit, but not the broader population of freelancers, contractors and consultants that make up the majority of the independent workforce, especially in terms of revenue. According to the MBO Partners study, most independents treat their work as a business rather than "gigs that hold them over between traditional jobs." The study estimates there are 40 million at least partly self-employed people in the United States, of which 16.9 million are full-time independent workers. Over the past year independents have generated some $1.1 trillion in revenue for the U.S. economy, which is equal to more than six percent of GDP and "greater than the combined annual revenues of Walmart, ExxonMobil and Apple," claims the study.
That's a lot of GDP that's not accurately categorized.
Meanwhile, the Bureau of Labor Statistics is working with the Census Bureau to collect better data in the next Current Population Survey, scheduled for May 2017. It will be the first time since 2006 that the government has gathered data on what it calls contingent workers. It's not clear yet what definitions the government will use in the upcoming study. A 2015 report by the U.S. Government Accountability Office noted that estimates of the size of the contingent workforce vary – from less than five percent to over a third of the total employed workforce – depending on the data source and how "contingent" is defined. "In general, contingent work is a term associated with those individuals who have temporary employment," said the GAO. However, "in its broadest definitions, contingent work also refers to all individuals who maintain work arrangements without traditional employers or regular, full-time schedules—regardless of how long their jobs may last."
A recent blog post by a Department of Labor official pointed out exactly how far off the government's statistics may be. Research by Alan Krueger of Princeton and Larry Katz of Harvard "suggests that alternative work arrangements represent more than 15 percent of the labor market," wrote Sharon Block, principal deputy assistant secretary for policy at the DOL. Further, the research indicated that such arrangements "account for between 80 and 100 percent of the net employment growth since 2005."
If that is anywhere near accurate, it means the government could be miscounting, or perhaps not counting at all, the work that is responsible for most of the growth over the last decade. It means we're missing data on a key driver of the economy. It means U.S. stats on employment – stats that guide government, and private sector, policy – are flat-out wrong. If not corrected, this mistaken data could lead the country backward, clinging to a disintegrating model of work left over from the Industrial Revolution, rather than forward into enlightened policies to help independent workers, and the country where they reside, prosper.
The future of freelancers looks bright, according to a report published last week by Freelancers Union and Upwork. The report, an update of a landmark report last year from the same organizations, finds that over a third of all U.S. workers – some 54 million – are freelancing.
That number is a bit misleading, because the organizations' definition of "freelance" includes temp workers, people with full-time traditional jobs who moonlight, and people who do a mix of traditional part-time jobs and freelance work. But people dedicated to working for themselves full-time constitute 41 percent of the 54 million, still a substantial number.
The report, based on a survey of more than 7,000 U.S. working adults in the summer of 2015, finds lots of optimism among freelancers. Sixty percent say they freelance by choice, up from 53 percent in last year's survey, and 50 percent say they would not stop freelancing for any amount of money. In fact, 60 percent of those who'd left traditional jobs to start freelancing earned more than they made at their traditional jobs, often within their first year of freelancing.
The top reasons respondents cite for going freelance route are:
• More flexibility in terms of time (75 percent)
• Be my own boss (75 percent)
• Work from any location (73 percent)
• Ability to pursue work I'm passionate about or find meaningful (70 percent)
And the top ways they find work are:
• Friends and family (36 percent)
• Professional contacts (35 percent)
• Social media (29 percent)
• Online job boards (29 percent)
These numbers won't surprise any one who has been full-time freelancing for years. But what's particularly exciting is the optimism respondents expressed about their future. A third of those polled see more demand for their freelance talents and almost half expect their income to rise in the next year. Among full-time freelancers, 58 percent expect to see their income go up. The vast majority of total respondents – 83 percent – say they think their best days of freelancing are ahead of them. That statistic is up from 77 percent in the 2014 survey.
Millennials are particularly stoked. The age range of 18 to 34 years old forms the single largest group of freelancers, making up 43 percent of total respondents. Perhaps that's just a reflection of the hard time some of them have had finding traditional full-time employment. At the same time, millennials seem to be making the freelance life work for them. This group is more optimistic about the future of freelancing than any other, says the report. Eighty-four percent of millennials say they would recommend the freelance work style to friends and family, compared to 74 percent of respondents 35 and older.
Experiencing the freedom and thrills of freelancing at an early age, these millennials may be reluctant to work at a traditional 9-to-5 job, even if they have the opportunity. An IT freelancer in my recent Computerworld article turned down an offer from Microsoft. Another IT millennial actually left a good job at Microsoft in order to freelance.
Such stories signal that this generation could be the tipping point that forces the government to recognize freelancing is the future of work and that it will have, indeed already is having, major impacts on our society.
"This is more than an economic change," says the report. "It's a cultural and social change on par with the Industrial Revolution. Just as the move from an agrarian to an industrial society had dramatic effects on all social structures around civil rights, workforce participa¬tion, and even democracy itself, so too will this shift to a more independent workforce have major impacts on how Americans conceive of and organize their lives, their communities, and their economic power."
Seventeen years ago, I moved to D.C. as national editor of a magazine for technology company executives. My job was to cover Congress and the federal agencies, analyzing how public policy decisions were affecting the tech business. I described myself as a cross between a nerd and a wonk. It was specialized, difficult and fascinating work.
That thick, glossy print magazine published the kind of stories I loved to write: 4,000-word articles analyzing topics like anti-trust regulations and export controls. But the Internet slowly ate away at the advertising base that supported the publication. When I went freelance in 2005, I took whatever assignments I could get. My professional network was based in the tech centers of Boston and Silicon Valley. I got a steady flow of assignments from tech publications, but they had little to do with public policy. I often thought that I should do more to market my skills to publications in the D.C. area, but never made the time to do so.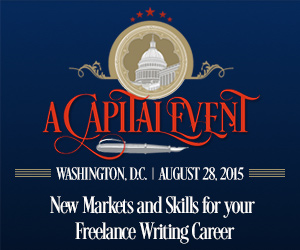 This month, I and my fellow freelancers have a golden opportunity to do just that at the D.C. conference of The American Society of Journalists and Authors (ASJA), being held Aug. 28 at the National Press Club. As an ASJA member, I have attended the organization's annual conference in New York for years. Its whole mission is to support professional freelance non-fiction writers. I always meet new editors and fascinating fellow freelancers, and those relationships often lead to great professional opportunities. I'm also a long-time member of the NPC, which has represented the interests of journalists for over a century and become the place "where news happens." It has hosted countless U.S. presidents, international heads of state, politicians and celebrities at its luncheons and newsmaker events. I currently serve as chair of NPC's Freelance Committee.
The D.C. conference combines the best of both great organizations, which is why I volunteered to chair it along with Emily Paulsen, co-president of ASJA's D.C. chapter. Because of the hard work of many volunteers, the conference has a stellar line-up. It will open with a keynote by Newseum Chief Operating Officer Gene Policinski, a co-founder of USA Today who speak about the vital role of freelancers in today's media, the importance of maintaining credibility and securing the public's confidence in news sources, and how these themes relate to preserving the freedom of the press. His speech will be followed by two concurrent tracks that include panel discussions on such topics as:
• Covering politics
• Keys to successful freelancing in D.C.
• Capitalizing on D.C.'s rich research resources to pitch and write better stories
• Tapping into opportunities that abound at D.C.-based trade associations and non-profits
Take a look at the full schedule and registration details here. The conference is open to all, but ASJA and NPC members are eligible for a discount. It's an incredible opportunity to meet editors, bond with freelance colleagues, increase your skillset and expand your network in D.C. If you go, introduce yourself. I'll be the nerdy wonk working the crowd.
I'm always amazed when confronted with outdated assumptions about freelancers. When I say I freelance for a living, people sometimes assume it's just till I can find a full-time, traditional job. They view freelancing not as a career choice, but as a desperate move, a way to make money when there are no other options. That's especially true of the older generation, which thinks if it's not a traditional 9-5 with benefits, then it's not a real job.
Unfortunately, our government thinks the same way. Although freelance careers are becoming more popular and the gig economy is growing, there is little data on who is freelancing, in what ways and how much this activity contributes to overall GDP. And if the government can't track it, then it must not exist, right?
The structure of employment is changing rapidly. As technology has become powerful, inexpensive and easy to use, and as Internet and wireless access has proliferated, many of us can work for anybody from anywhere. Benefits are becoming decoupled from employers. Now that health insurers can no longer refuse to sell individual policies (thanks, Obama), people feel freer to leave jobs they loathe and venture out on their own.
On the other hand, the Great Recession forced many middle-aged and older workers out of traditional jobs, and those jobs have not come back. The long-running downturn taught corporations how to get by with fewer full-time employees. They realized they can save money and flex their workforce up and down quickly and easily by farming out more work to independent contractors. Millennials who graduated during one of the longest recessions in U.S. history couldn't find traditional jobs, so many of them have pieced work together through freelancing and part-time jobs. Even if they could find a job, many prefer to fly solo. They like the freedom and flexibility of the freelance lifestyle. After all, they know that traditional employment is not particularly secure, either; those middle-aged workers that have been laid off over the last seven years were their parents.
All this is happening right under the government's nose, yet it has few statistics that show an accurate picture. The first problem is one of terminology. Contingent workers, freelancers, sole proprietors, independent contractors, and small-business owners could all be considered part of the gig economy. Yet they are all counted differently, and treated differently, by the government. For example, if you earn any money that's reported on a 1099 form, then the Internal Revenue Service counts you as self-employed, says Katy Tynan, author of the book Free Agent: The Independent Professional's Roadmap to Self-Employment Success. By that definition, some 30 percent of the working population is freelance. The Bureau of Labor Statistics, on the other hand, counts someone as freelance only if 1099s are her primary source of income. By that count, it's 10 to 15 percent of the population. If a freelancer has incorporated, she is lumped in with small businesses, even if she is just a company of one.
A recent Government Accountability Office study describes the problem. However, the data it had to work with was five years old (another problem with our government). Nevertheless, the GAO found that the proportion of people with "alternative work arrangements" had increased from 35 percent in 2006 to over 40 percent in 2010. It's probably even higher today. That's a huge proportion of our workforce that our government doesn't seem to know what to do with.
"Most of the report's 74 pages are spent explaining that in the government's eyes there isn't even yet a proper definition of what an independent worker is," wrote Sara Horowitz, executive director of the Freelancers Union, in a recent opinion piece in Fast Company. "Despite its growing ubiquity, the freelance movement is happening in relative statistical and policy-making darkness."
So our government will continue policies that are increasingly irrelevant, ineffective or, worse, downright harmful. And in this flat world, freelancers will gravitate to locations that recognize and support them. If the U.S. government doesn't start paying more attention, it could lose some of its most creative and entrepreneurial citizens, and the economic value they produce.
Sometimes, the government's inability to keep up with technology is laughable. For example, South Carolina Republican Senator Lindsey Graham recently told NBC's Meet the Press, rather proudly, that he has never sent an e-mail. It's less amusing when one man's ignorance impacts an entire agency. Eight-five-year-old Librarian of Congress James H. Billington doesn't use e-mail and rarely uses a mobile phone, according to The Washington Post. That bias affects the ability of the $630-million library to provide research for Congress and run the U.S. Copyright Office. For years, Billington has ignored calls to hire a chief information officer to update and oversee the library's technology.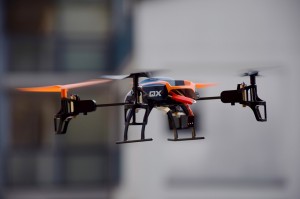 It's easy to laugh at these stories, especially when they are about the older generation dismissing technology advances that businesses, not to mention the common citizen, have used for decades. Sure, individual people's ignorance of, and even disdain for, modern technology makes government more expensive and less efficient than it could be, but these analog dinosaurs can't hang on much longer.
What's more worrisome, however, are technological blind spots that endanger the lives of our leaders and citizens. When an entire segment of the government is uninformed, in denial of, or unable to adopt new technology, it's downright dangerous.
For example, the military-industrial complex has been building mega-million-dollar killer drones, the kind that take out terrorists in Afghanistan, for years. More recently, however, small consumer-scale drones costing only a few hundred dollars have popped up everywhere. At first, just hobbyists and propeller heads flew them – often building the devices themselves. But now it's become a big business. One of the largest suppliers – a Chinese company called DJI – is expected to surpass $1 billion in sales this year. Fortune 500 companies are exploring, and in some cases already using, drones for a variety of commercial applications. (See my recent stories on drones here and here.)
Yet, the agencies charged with protecting the White House and Congress apparently are not aware of how pervasive and easy-to-use drones have become. In February, a remote-controlled drone crashed on the White House lawn. In April, a man flew a gyrocopter over the U.S. Capitol Building and White House for an hour, then landed (some reports say crashed) on the Capitol grounds. Airspace above both locations is heavily restricted. Yet, in both instances, the aerial invaders were not detected till they hit the ground. They were literally flying under the radar, a technology designed to detect higher-flying aircraft.
Ironically, both vehicles were piloted by government employees. The drone pilot, Shawn Usman, works at the National Geospatial-Intelligence Agency. When I read that, I thought Usman might have been trying to make a point about the dangers of small, remotely controlled payload-carrying drones sneaking into restricted areas. But, no. He was simply playing with a drone borrowed from a friend. He lost control of it in the middle of the night, watching it fly away at "an altitude of about 100 feet and head in a westerly direction," according to a statement from the U.S. attorney's office for the District of Columbia. Usman knew the battery was almost dead and so assumed it would crash somewhere over the Mall, where he could pick it up in the morning. So he simply went to bed, waking up the next morning to his 15 minutes of fame.
The gyrocopter pilot, Douglas Mark Hughes, works for the U.S. Postal Service. He was not trying to demonstrate the vulnerability of the airspace above the Capitol Building. Nor was he displaying how the U.S.P.S. might be able to deliver mail more efficiently and cost effectively. Rather, Hughes was delivering letters of protest over campaign finance reform to Congress. (No word on whether those letters actually ended up reaching congressional mailboxes. I suspect they were confiscated as evidence.)
It may be unrealistic to expect government to be on the cutting edge of technology. And we can all chuckle at a few antiquated government luddites. But when common consumer technology eclipses the ability of government to defend the country, it's no laughing matter.
Have you heard enough about job creation yet? In this election year, it seems that politicians can't stop talking about it. In fact, the Senate is now debating proposed legislation called the JOBS Act (although it has more to do with cutting regulations on going public than it does with creating jobs.)
So it doesn't surprise me that a tech industry trade association is touting how many jobs technology creates. What does surprise me is that it has chosen to highlight cloud computing as the great jobs engine.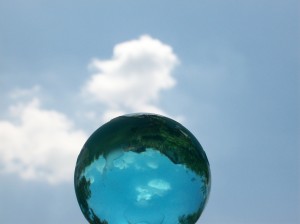 Last week, the TechAmerica Foundation held an event in Washington, D.C., to release and discuss a report on just that subject. The trade group, which represents a broad swath of the tech industry, didn't give a reason for the report or its timing, but such events are routine in D.C. as a way to "educate" federal policy makers and members of Congress. TechAmerica wants to keep up the tech industry's reputation as a job creator.
The report, written by consulting company Sand Hill Group and sponsored by software company SAP, says that cloud computing companies in the United States are expanding their employment at five times the rate of the tech sector overall. Other numbers from the study:
• Cloud companies could generate as many as 472,000 jobs in the next five years.
• Venture capital investments could create another 213,000 jobs through the creation of cloud-related startups.
• The adoption of cloud could save U.S. corporations hundreds of billions of dollars, which they could reinvest to create new jobs.
After reading the report, I have lots of questions about how Sand Hill comes up with its numbers. For example, the report does not even define what constitutes a "cloud company," nor does it explain how or why it focuses on 11 companies ranging from Google to Concur (a $400-million company that does online travel and expense management). But the biggest flaw in the study is its contention that most of these jobs will be in the United States. They may be today, but as the world becomes more and more connected, cloud computing is more likely to spur new business and job growth around the world than in America. After all, the basic advantage of cloud computing – the fact that you don't have to provide your own computing but can buy it from others on an as-needed basis – means that you don't really care where that computing comes from. It doesn't have to come from the United States.
And those VC-backed startups? There's no guarantee that they will be in the United States rather than China, India or other regions of the world. In fact, there is evidence that startups grow faster and become more profitable when they are based outside of the United States, writes Glenn Solomon, a partner at GGV Capital, in a recent blog post. "Lately, as several foreign economies have been on a rapid growth curve, a crop of non-U.S. startups has been particularly good at producing both [growth and profitability]. Perhaps U.S. entrepreneurs seeking high growth and high profits would do well to look outside the U.S. — expanding their businesses into high-growth markets."
The report also fails to factor in how the cloud eliminates jobs. That significant cost reduction that cloud computing brings to corporate IT? Part of it comes from the fact that the company will have less IT in-house and thus will be cutting IT staff, perhaps significantly. Another part comes from a dramatic reduction in the number of servers, PCs, storage systems and other equipment that companies have to buy. That could decimate the revenue of traditional hardware companies and lead to huge layoffs, even bankruptcies. And don't think that the big cloud providers will make up for those sales by buying gazillions of servers for their data farms. Many of the cloud companies, including Google, are designing and building their own hardware. Traditional software companies could also suffer. In fact, the study acknowledges that the cloud's "pay-as-you-go" subscription model has already started cannibalizing licensed software revenue.
Finally, cloud computing continues the world-flattening started by the Internet, enabling work to be done anywhere in the world. It will likely increase the outsourcing of all kinds of jobs, from low-skilled data entry to high-end electronics design.
This all seems so obvious, it left me scratching my head at the end of the roundtable. Perhaps the trade group believes that Congress won't understand the full implications of cloud – which is probably true. It's nothing new, but I find it sad and disappointing when trade associations that purport to be educating government are in fact obscuring the true picture. Even so, if the tech industry's goal is to promote how it creates jobs, surely it can find a better angle than this.
The Internet enables my career, and to an increasing extent, my life. I spend hours online every day communicating with sources, editors, colleagues and friends not only by e-mail but also via social networks like Facebook and Twitter. I spend even more time using Google to conduct research for various stories. (Remember when we reporters actually had to use the telephone and go to the library?) I do a substantial amount of my shopping online. I do virtually all of my banking online.
But what if someone suddenly pulled the plug on the Internet? My work and much of my life would come to a halt. I've been thinking about that ever since Wikipedia and other sites went dark a couple of weeks ago to protest the Stop Online Piracy Act (SOPA). An effort to fight online violations of copyright and intellectual property, SOPA would have expanded the power of U.S. law enforcement over Internet service providers (ISPs). It would've allowed the government to bar ISPs and search engines from linking to or conducting business with websites suspected of aiding and abetting violators, and could require them to block access to such sites. (A good explanation of SOPA can be found here.)
I agree with the opponents of SOPA, who said that the bill threatened free speech and innovation. I'm glad the bill was defeated. But it wasn't defeated because opponents won the argument. It wasn't even defeated by lobbying muscle. (Google last year spent $9.7 million on lobbying, an increase of 88 percent over 2010.) Rather, it was defeated by extortion.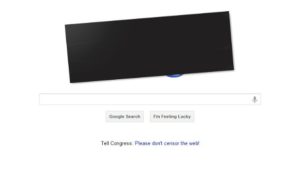 Google purportedly considered shutting down its search engine for a day, but the company wisely refrained. It settled for covering its logo in black to protest the proposed legislation. Even without the participation of Google, the Internet strike peeled back the curtain to show how dependent we've all become on the Internet in our daily lives. As Larry Magid put it in The San Jose Mercury News, "Tech companies flexed their muscles Jan. 18 and we found out that they're a lot more buff than many had thought." Virtually all of the key players on the Internet – including Microsoft, Yahoo, Facebook and Twitter – opposed SOPA. What if they had all shut down? For that matter, what if the major wireless providers also joined in? Just try going through a day without using wireless technology and the Internet. How would you find your way to that off-site meeting? Still got a paper map in your car? But what about traffic jams? Turn on that AM radio. Need to call because you're running late? Dust off your phone books, if you still have them. And good luck finding a pay phone.
I know what it's like to be at the mercy of a service provider. My neighborhood is on a bad part of the electricity grid. We have old lines and large trees, so when the wind blows we sometimes lose power. It's infuriating that my service literally depends on which way the wind blows. But I've found that I can get by without air conditioning, refrigeration or heat (we have a fireplace). The real worry for me was my lost connection to e-mail and Internet. So now I use 3G. When the power goes out I can still get e-mail on my iPhone and access the web on my iPad
Now my informational lifeline feels threatened. My access to electricity may depend on the vagaries of weather, but my utility has never threatened to cut my power because they don't like proposed legislation. My access to the Internet depends on a few powerful technology companies. And they have made that threat. Whether they carry it out apparently depends on the vagaries of the political winds.
Republicans and Corporate America frequently argue that reducing corporate taxes will lead to investment in the United States and the creation of more U.S. jobs. They say that if corporations could retain more of their earnings, they would spend it in ways that benefit the U.S. economy. First, that ignores the fact that American companies are sitting on mountains of cash. (The Federal Reserve reported that non-financial companies held more than $2 trillion in cash at the end of June, the highest level of cash as a percent of corporate assets since 1963, according to the Wall Street Journal.)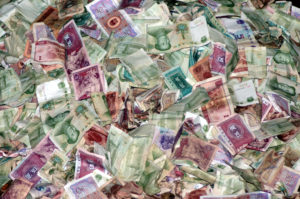 Secondly, it plays into the fallacy that today's corporate entities are loyal to any nation-state. Although companies love to drape themselves in the U.S. flag whenever they lobby the government, there is no Corporate America. There are just huge multinational corporations with operations and sales all over the world, whose only goal is to make money. They will invest wherever they get the best deal, period. And that's usually not in the United States.
So, when Congress gives them these special deals, we need to pay more attention to what happens afterward. A recent study by a congressional subcommittee does this. The only reason this wonky report, covering an arcane tax provision from 2004, caught my eye was because the technology industry had lobbied hard for it back in 2004, when I was covering public policy for Electronic Business magazine. Following my inner wonk, I downloaded and read "Repatriating Offshore Funds: 2004 Tax Windfall for Select Multinationals," by the U.S. Senate's Permanent Subcommittee on Investigations. (You can download the report from this page on Senator Carl Levin's website.)
By passing the American Jobs Act of 2004, Congress dropped the top corporate tax rate from 35 to 32 percent, which was largely symbolic because U.S. companies find ways to manipulate tax laws to significantly reduce their taxes. In fact, a 2008 report by the Government Accountability Office found that 55 percent of U.S. companies paid no federal income taxes during a least one year out of a seven-year period studied.
More significantly, the 2004 legislation created a tax holiday, cutting for one year the tax rate on foreign earnings brought back to the United States, from 35 percent to just 5.25 percent. U.S. companies are taxed twice – at least theoretically – on profits earned abroad: once by the country in which they are earned and then again by America when those earnings are brought back to the States. Companies had argued that this double-taxation kept them from bringing such revenues back home and investing in the United States.
In early October, the Senate subcommittee published its report on what happened. Rather than creating U.S. jobs or increasing R&D spending, "the 2004 repatriation tax provision was followed by an increase in dollars spent on stock repurchases and executive compensation," says the report. This, despite the fact that the law specifically prohibited the use of those funds for either of those expenditures. The tax break "provided a windfall for multinationals in a few industries without benefiting the U.S. economy as a whole."
Of course, there's no way to prove that the exact funds that these corporations repatriated were used to buy back stock or give CEOs huge raises. "Because money is fungible and corporations were not required to track expenditures of repatriated funds, it was impossible to determine if the surveyed corporations used their repatriated funds to increase planned expenditures for worker training and hiring in the United States or for R&D, or instead used the repatriated funds for expenses that had already been planned and would have been made in any event, and then used freed up funds to pay for prohibited purposes such as increased stock repurchases or executive compensation," the report explains.
In my coverage back in 2004, I noted that the law required companies to draw up a "domestic reinvestment plan," approved by the senior management and the board of directors, for how to spend the money. That plan could include worker hiring and training, infrastructure improvements, R&D, capital investments or "the financial stabilization of the corporation for purposes of job retention or creation." I put that in because it sure sounded like a loophole. Indeed, I quoted a tax expert saying, "anyone in their right mind is going to make that plan as broad as possible" to cover all potential uses for the money.
The report shows that the repatriated profits most definitely did not go to investing in the United States. A total of 843 corporations repatriated $312 billion as a result of the tax break. The top 15 companies in terms of repatriated funds, which accounted for 52 percent of the total amount repatriated, included IBM, HP, Intel, Motorola, Microsoft and Oracle. Of those 15 companies, 66 percent recorded job losses from 2004 to 2007. Eighty percent increased their stock repurchases, by an average of 16 percent from 2004 to '05 and by an average of 38 percent from '05 to '06. Executive compensation at the 15 firms, which had increased 14 percent the year before the tax break, increased 27 percent in 2004-05 and another 30 percent in 2005-06.
Recently, the Republicans and big corporations have started another campaign to get taxes reduced or dropped on foreign earnings, using the same arguments as in 2004. I can only pray that our government and the American people look at the facts and the corporate track record this time around.
Every now and then, I hear a tech executive say something so astonishingly oblivious to what's going on in the rest of the world – the world of us average, common people – that at first I think he's kidding. Then my jaw drops as I realize that he is completely serious. He's certainly not stupid. In fact, most of these people are very smart. But the tech cognoscenti can get so wrapped up in their insular world of cool inventions that they don't see obvious problems and dangerous pitfalls.
Case in point: At Forrester Research's Content and Collaboration Forum, held last week in Washington, D.C., a Microsoft executive described how the company's employees use their in-house podcasting platform, called Academy Mobile. The platform is like a "private YouTube network," where employees can post video clips to share their knowledge, said Christian Finn, director of SharePoint at Microsoft. To demonstrate, he showed a webcast created by a Microsoft salesman to share tips on demonstrating and selling a particular product. There is the intrepid salesman, greeting us from behind the wheel as he drives at a speed of probably 65 mph down a busy interstate highway somewhere in North Carolina. Speaking to a webcam mounted on his car's dashboard, he introduces the other sales reps in his car – taking his right hand off the wheel to move the webcam and show his passengers – and tells us how the three of them are going to share some of their most effective techniques.
The clip isn't long, probably about 30 seconds. But it's long enough to show that the driver is paying much more attention to the camera than to his driving. Already alarmed at what I saw, I was horrified when I heard Finn joke about the fact that they were webcasting while driving. He warned the audience to watch out for these guys. "If you're driving down in North Carolina," he chuckled, "be careful!"
Apparently neither Finn, Microsoft's marketing team nor the traveling salesmen saw anything wrong with a) a driver conducting a webcast from a moving vehicle or b) Finn using this as an example in a public presentation of the technology. Multi-tasking while driving is so common, acceptable and probably even expected in the technology world that they either forgot about or decided to ignore the mounting evidence that distracted driving is killing people. In 2009, 5,500 people died and 450,000 were injured in America because of distracted driving, according to the U.S. Department of Transportation. That represents 16 percent of the total deaths on U.S. roadways. And that's considered a conservative estimate because many police reports don't document whether driver distraction played a role in the crash.
They should know better. Microsoft's own home state of Washington is one of eight states that prohibit drivers from using handheld mobile phones, according to the Governors Highway Safety Association. (North Carolina is not among the eight.) Even if these laws don't ban webcasting while driving (yet), how can these guys be so tone deaf? Just last month, the Department of Transportation held the second annual National Distracted Driving Summit in D.C. Ironically, DOT Secretary Ray LaHood talked about the joint efforts of the government and the Network of Employers for Traffic Safety to get U.S. corporations to adopt policies to discourage distracted driving among their employees. Apparently, Microsoft didn't get the memo.
Just because drivers can use these products in their cars doesn't mean they should. Rather than encouraging us to take our hands off the wheel, tech executives had better put their own ears to the ground. They just might hear the rumblings of an oncoming public relations crash.
I wonder how much difference the new healthcare legislation is going to make in a system in which doctors are indifferent to costs and in fact often favor expensive and elaborate treatments over individualized patient care and common sense.
When I see a doctor, I pay attention to prices. My high-deductible insurance plan means I pay for the first $2,600 of my health costs every year. Often, the healthcare system doesn't like it when I insist on knowing what things cost. This story is an extreme but telling example.
I went to a specialist for treatment of my herniated discs. The specialist was highly rated by a local magazine, so I expected top-notch care. What I found was a practice that seems designed to minimize contact with the patient while maximizing the amount of insurance money it can extract.
When I made the appointment and asked how much it would cost, the response was: "insurance will cover it." When I explained that I would be paying for it and asked again for the cost, they claimed they couldn't give me a price because it would be based on the doctor's diagnosis after our consultation.
My first appointment was hardly a consultation. In fact, the doctor and his staff barely talked to me. I had been asked to fill out a 10-page questionnaire in preparation for our meeting. When I arrived, I reminded them of my concern over cost, and the receptionist assured me that I'd be presented with the price after the doctor had determined my treatment. I waited 45 minutes to see the doctor, who finally breezed in and spent all of 10 minutes with me. He then explained the procedure he recommended, and something about the way he said it made me think it was the exact same recommendation he would give to the 35 other patients he would see that day. Then he handed me a printout of the other things I should buy to treat the problem: a prescription pain patch, a back brace and a home transcutaneous electrical nerve stimulation (TENS) machine to relax back muscles and reduce pain. I wonder how much of a kickback he is getting from the manufacturers.
Again I asked what all this would cost. Again the standard response: "insurance will cover it." He brushed me off when I tried to explain why that wasn't an adequate answer.
No one ever gave me a list of the costs. I went ahead and had the procedure, because I was in pain and desperate (I later found out it cost more than $2,000), but didn't follow the rest of his recommendations right away. I checked with my pharmacist and the pain patches cost $200. Each. When I went back for what turned out to be a five-minute followup, the nurse practitioner chided me for not following the doctor's orders. And when I tried to explain to her my concern about cost? You guessed it: "insurance will cover it." When it was clear I wasn't buying, she yanked the info sheet on the TENS machine out of my hands and told me I could wait on that, but insisted I get the back brace. It came in the mail the other day. It looks expensive, but I won't know how much it is costing me until the doctor bills my insurance company, and the insurance company in turn bills me.
My primary care doctor doesn't even take insurance. I find that liberates both of us to cut through the insurance bullshit. He's straightforward about costs. His rate is $90 per half hour. Period. He's not trying to push more tests, procedures or pills on me. In fact, when I needed an MRI for my back, he gave me two different labs to call. He advised me to call both, explain that I was a "self pay," and then dicker with them on the price. The first lab wouldn't come down on the $1,100 sticker price. The second one dropped the price to $500.
Why is there such a lack of transparency, not to mention logic, in healthcare prices? Somebody in this system is making a lot of money from the fact that "insurance will cover it," and those people have an obvious interest in obscuring costs. Until more patients have to pay more directly for their healthcare, which will in turn force all the players to be more accountable, I doubt that the system will change.